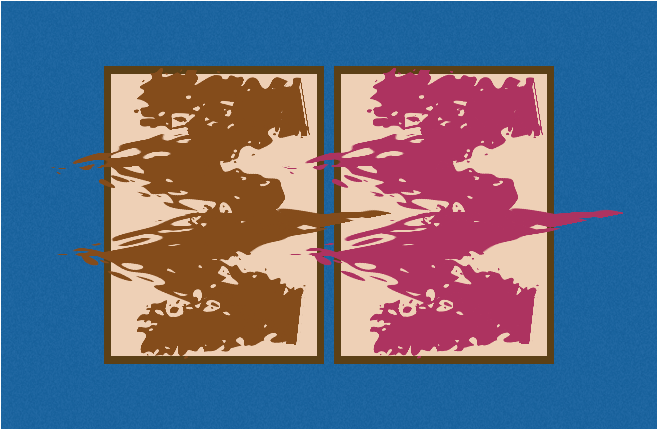 For some reason, this idea occurred to me during physics class in my junior year of high school. Before that moment, I had no aspirations remotely related to the food industry -- I barely knew how to cook for myself. Yet the thought appeared: wouldn't it be cool to have a cafe´ where the menu centered around the lunch box staple, a peanut butter and jelly sandwich?
Over the subsequent six years of my life, this odd dream of being a cafe´ owner has been one of the few constants in my long-term vision. The idea itself has continued to evolve, and I have steadily been expanding my knowledge and network in the food industry and in entrepreneurship.
Below is the set of ideas that have come from the big idea at the top. Some time in my future, this will be my career. But not yet.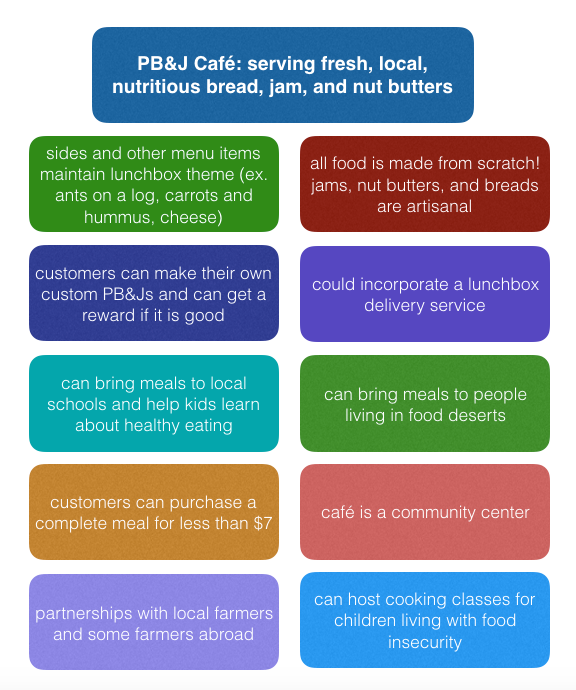 To better analyze the viability of this idea and lay it all out, I created a Business Model Canvas: